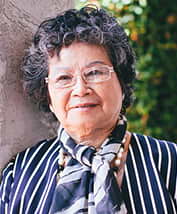 Christine Nguyen
I'm grateful for the IHSS program because it allows me to care for my 98-year-old mother in the comfort of our home. Without the financial support provided by IHSS, many seniors would go without care. That's why I devote my time to serving our union as Orange County District Chair. I became active with UDW in 2005. I began phone-banking, precinct walking, and attending bargaining meetings and rallies. I took the next step and became a leader in our organization because I wanted to help foster good communication between members and grow and strengthen our union.
I was born and raised in Saigon, Vietnam, but now live in Garden Grove, CA with my husband, one of our sons, and my mother. I have two other sons with families of their own. I take care of my mom because she has mobility issues related to her broken hips. She has an amazing memory though, and I love listening to her tell stories about her life. Before I became a home care provider I was an assembler at an electronic company. In my spare time I love to sing and to exercise. I am also a devout Christian who attends church every weekend, and I belong to a caregiver support group where we share our feelings and experiences with other home care providers.
I strongly believe that home care providers must unite to fight against threats and protect the IHSS program. Together we have a strong voice.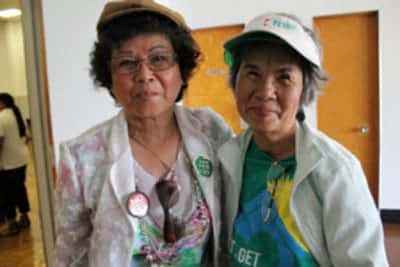 Christine Nguyen (left) with a friend.