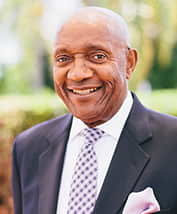 William Reed
Although I live in Placer County now, I grew up on the east coast of Connecticut, raised by my grandmother after my father died in WWII. I have three younger sisters whom I love dearly, and a son who lives with me in Loomis, CA. I studied psychology as a student and worked in the field for over thirty years, travelling all over the globe and working in research, clinical psychology, and marketing. Most importantly, though, my studies have aided me in caring for my oldest son William, who has autism. I love being a home care provider because I get so much out of taking care of someone that I love so dearly. IHSS provides us with the resources and services to live a good life together.
I got involved in our union about eleven years ago, when a union rep reached out to me and urged me to get involved. I have participated in organizing, advocacy, and PEOPLE, and am the statewide finance committee chair. Prior to taking on the role of Placer District Chair, I served as the Vice President of UDW. I am a natural-born leader, and in my free time I'm very active politically, in my religious organization, and in both the disability and elderly communities.
I believe we as home care providers must step up and take charge: this is our union, so why not make it the best that we can? We each have different concerns—whether they are about our health benefits, securing pay raises, ending funding cuts, or just keeping IHSS alive—but we can only accomplish these goals if we work together!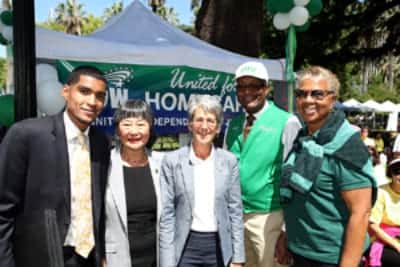 William representing care providers as a Delegate for
UDW in Sacramento.